No matter what the need for your unique practice, we have a number of specialty tools which can help you streamline and improve your efficiency. We support our partners who are able to help us bring the most intuitive technology to your fingertips.
---

Medicfusion EMR teams up with DrFirst to provide HITECH-certified e-prescribing tools. Founded in 2000, DrFirst creates innovative services targeted to physicians in both ambulatory and acute care environments. With a strong emphasis on products that link physicians, patients, pharmacies, and payers, Medicfusion's integration with DrFirst helps our customers lower healthcare costs while improving clinical outcomes.*
Medicfusion EMR offers our customers the most revolutionary Messaging Module available in any EMR thanks to our integration with Electronic Words.
Choose from Voice, Text and eMail Messaging.
Send a message to a single patient from your Medicfusion software.
Send a message to a custom slice of your patient database from Medicfusion's Messaging tab.
Guard Patient Health Information with integrated PHI controls.
Control your budget with three pricing and service levels but easily upgrade at your convenience.
Fully integrated with your Medicfusion account!
InSync offers easy-to-use cloud-based healthcare solutions that help your practice expedite reimbursements while maintaining compliance requirements.

Medicfusion EMR and Outcomes Assessment© team up to reveal the most comprehensive EMR library of proven outcomes assessment forms.
This exciting partnership equips Medicfusion customers with unprecedented access to critical outcomes assessment forms, seamlessly integrated into their Medicfusion EMR, Patient Portal and CheckInMedic kiosk. No paper. No manual scoring. No separate software to manage. Just top-notch outcomes assessment forms integrated into your Medicfusion EMR for the best documentation possible.
With the Medicfusion Outcomes Assessment Module, physicians will find over 30 best in class outcomes assessment forms, complete with automated computer scoring, seamlessly integrated into their Medicfusion Custom Forms Module.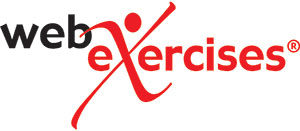 WebExercises® gives you or your staff the ability to quickly and easily create concise and personalized exercise programs, selecting from over 3,000 clinically accepted exercises and stretches from all body regions. Instruction sheets can be printed or delivered by email, customized with your clinic's name and logo.