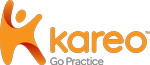 Kareo is the only medical software platform purpose-built with the small practice in mind. Kareo's cloud-based practice management software and billing services help small practices adapt to change and prosper. Kareo shares a vision with the many physicians who have made small practice their life's work: We believe small practices are the best place for building relationships with patients and delivering the most meaningful care. But in today's healthcare environment, these doctors are pulled in so many different directions. Without the right tools and support, the paperwork, the complexity, and the administrative hassles they face distract them from their most important job—patient care. Click HERE to download info about Kareo integration with  Medicfusion.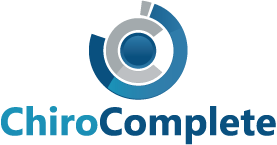 For chiropractors, the dynamic partnership of Medicfusion and InSync ushers in a new era of office efficiency and management control – a robust, integrated solution that will change your practice forever. Now, for the first time, the chiropractic community has a complete suite of products to meet the challenges ahead in healthcare.
Click Here for more information about ChiroComplete.

Taking the Hassle Out of Billing, Claims and Collections
A busy chiropractor wants to focus on patient care not paperwork, and ClaimFusion makes it easy.
As a Medicfusion user, you'll ­find ClaimFusion to be an exceptional addition to your practice. All your billing and coding needs are handled problem-free and in real time; you also benefit from automated charge posting and electronic remittance. Bottom line – ClaimFusion's ability to simplify billing and claims processing means you'll be paid faster, have fewer claims rejected, watch your collection rates improve and enjoy increased revenue.
In partnership with MedIT Live™ PM Software, ClaimFusion offers:
• Electronic EOB/ERA Payment Posting and Account Reconciliation
• Automated Patient Invoicing
• Management Report Package (Includes Real-Time Information on Receivables, Active Claims, Denied Claims, and EOB Postings)
• No Up-Front Practice Management Software Cost
• No Annual ClaimFusion Maintenance Cost
Also Available (additional fees apply):
• Credentialing
• Real-Time Electronic Patient Eligibility Verification
• Collections Processing
• Medical Billing
• Clearinghouse Services
• Claims Follow-up and Denial Appeals
Download the "ClaimFusion Brochure" HERE