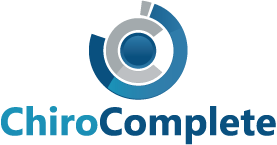 For chiropractors, the dynamic partnership of Medicfusion and InSync ushers in a new era of office efficiency and management control – a robust, integrated solution that will change your practice forever. Now, for the first time, the chiropractic community has a complete suite of products to meet the challenges ahead in healthcare.
Click Here for more information about ChiroComplete.

Taking the Hassle Out of Billing, Claims and Collections
A busy chiropractor wants to focus on patient care not paperwork, and ClaimFusion makes it easy.
As a Medicfusion user, you'll ­find ClaimFusion to be an exceptional addition to your practice. All your billing and coding needs are handled problem-free and in real time; you also benefit from automated charge posting and electronic remittance. Bottom line – ClaimFusion's ability to simplify billing and claims processing means you'll be paid faster, have fewer claims rejected, watch your collection rates improve and enjoy increased revenue.
In partnership with MedIT Live™ PM Software, ClaimFusion offers:
• Electronic EOB/ERA Payment Posting and Account Reconciliation
• Automated Patient Invoicing
• Management Report Package (Includes Real-Time Information on Receivables, Active Claims, Denied Claims, and EOB Postings)
• No Up-Front Practice Management Software Cost
• No Annual ClaimFusion Maintenance Cost
Also Available (additional fees apply):
• Credentialing
• Real-Time Electronic Patient Eligibility Verification
• Collections Processing
• Medical Billing
• Clearinghouse Services
• Claims Follow-up and Denial Appeals
Download the "ClaimFusion Brochure" HERE