Welcome to Medicfusion's Grow Your Practice Webinar Series
Be sure to join Dr. Scott Munsterman, DC, FICC and Dr. Karen K. Korth, NCC, PCMH, CCE, CPHPA, CMQP for the newest webinar in our Grow Your Practice series.
Webinar: MACRA, MIPS and Chiropractic
When: Thursday, June 29
Time: 12:30 pm EDT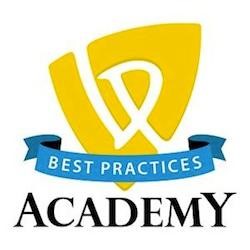 How will the 2017 Medicare payment system changes impact your practice?
Attend this webinar and discover what you need to know about the requirements and performance categories established in the new law Medicare Access and CHIP Reauthorization Act 2015 (MACRA) and specifically the Merit-Based Incentive Payment System (MIPS). Find out how to navigate these changes and ensure that you make the most strategic business decisions for your practice.
About Dr. Scott Munsterman, DC, FICC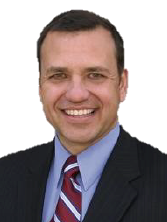 Dr. Munsterman is founder & CEO of Best Practices Academy, a healthcare services organization whose mission is to provide focused leadership to equip value-based practices and improve clinical outcomes. Dr. Munsterman is a graduate of Northwestern Health Sciences University, where he has also served as Vice-chair of the Board of Trustees and on the President's Cabinet as the Chief of Care Delivery Services for the University.
He has been a member of the American and South Dakota Chiropractic Associations since 1985 and was awarded Chiropractor of the Year in 2004. He was also awarded a Fellow of the International College of Chiropractors (FICC) in 2006. In addition, Dr. Musterman served three consecutive terms in the South Dakota House of Representatives where he chaired the House Health and Human Services Committee and the Legislative Planning Committee.
About Dr. Karen K. Korth, NCC, PCMH, CCE, CPHPA, CMQP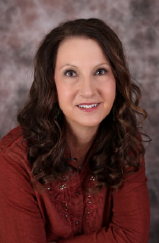 Dr. Karen K. Korth is the Director of Quality Performance for Best Practices Academy (BPA). Karen's work with BPA involves guiding practices through NCQA's PCCC recognition and in achieving full accreditation through the AAAHC. She is a nationally certified mental health counselor, an NCQA PCMH Certified Content Expert and is certified as both a MACRA-MIPS Quality & PQRS Healthcare Professional. Her passion ignites in helping practices understand their culture.
Her doctoral research was in change management and she has worked facilitating change in organizations for nearly 20 years. Her expertise spans bio-energy, education and healthcare industries. She believes in challenging the status quo and is considered an inspirational innovator in both professional and personal endeavors. Dr. Korth has a post-doctoral certification from William Bridges in Managing Transitions and is a certified Practice Facilitator for the PCMH via the University of Buffalo in New York PBRN.
If you have questions or would like additional information, please feel free to contact me directly.
Josiah Groves
Account Executive
Medicfusion EHR, Inc.
www.medicfusion.com
(866) 643-7778 ext. 220
Josiah.groves@medicfusion.com
---
Webinar Library